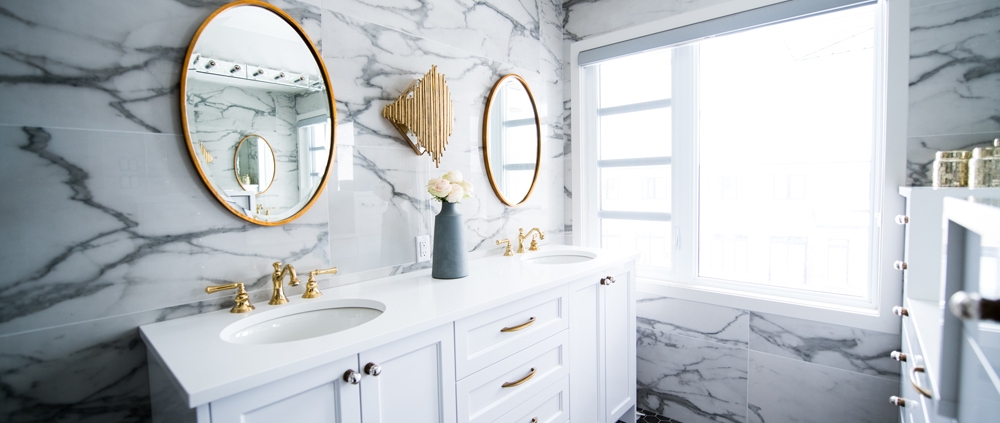 Remodeling bathrooms can be stressful and complicated which is why our plumbing contractors are here to help. Expert guidance doesn't have to be pricey and intimidating, but rather an asset to you when remodeling your residential or commercial space. To help guide you a bit, our team of experts have provided some tips and trick below.
Remodeling Tips & Tricks from our Plumbing Contractors
Have a Plan Before You Start

As we stated above, working with experts doesn't have to be difficult. Our professional plumbers at Moonlight Plumbing, are all about finding what works with your budget. In the end, working with an expert can potentially save you hundreds of dollars in repairs or redos. Planning not only helps you determine which experts to hire, but also helps set a budget and timeline for the project. Always a good idea to be prepared.

If You Need to Move Plumbing, We're Here to Help

It is rarely recommended that one tries to move plumbing around without expert guidance. This can lead to much bigger issues if not done correctly. Our team of experts at Moonlight Plumbing consist of experienced plumbers who deliver high-quality work the first time around. Working in the commercial industry, we understand how important it is to meet deadlines and stay within approved budgets. That's why we're here to help.

Don't Flush Your Money Down the Toilet – Instead Update it

Toilets are one of the biggest users of water in our bathrooms. With each flush you can save thousands of gallons of water each year using one of our toilet handles (both touchless and manual options to fit your budget). In the end, changing the toilet seat and handle instead of replacing the entire toilet can help save you money on your renovation and on your water bill.
Touchless  Faucets and Shower Heads Can Change the Room's Aesthetic (And Your Water Bill)

Touchless faucets, as we discussed in our last blog, are at a higher demand than ever because of the pandemic. We, at Moonlight Plumbing, can help spruce up your commercial restroom with a touchless faucet. In residential properties, we have manual faucets that have the functionality to reduce water usage. To accompany a new faucet, you can add a new shower head in the mix too. The best part about our new technology is that it's not only aesthetically pleasing, but also is beneficial for conserving water. Check out all touchless options and statistics here.

To Accompany Your New Touchless Technology, Add New Lighting Too

Whether you add new light fixtures, additional light fixtures, or a skylight this will help make the space more welcoming and comforting. If you have the capabilities, dimmers are always a nice touch.

Finally, Add a Pop of Color with Paint and Decor

Typically, bathrooms are not always the biggest spaces. A pop of color and the right decor can drastically change the room. For budget friendly options, check out second-hand stores or garage sales to find "fixer-upper" furniture/decor.
Conclusion
Ready for your next bathroom remodel/renovation? Be sure to do your research on the best product for your new look, keep in mind the benefits of splurging on that new technology in the long run, and if you have any troubles reach out to an expert. Questions or concerns regarding plumbing, water heater, or equipment replacement? Call our team or reach out for a quote today. Talk soon!
https://moonlightplumbing.com/wp-content/uploads/2020/07/plumbing-contractors-bathroom2-2.jpg
667
1000
5ivecanons
https://moonlightplumbing.com/wp-content/uploads/2020/02/moonlight-plumbing-300x138.png
5ivecanons
2020-07-10 16:02:23
2020-07-13 13:08:31
Our Plumbing Contractors are Ready to Help With Your Next Bathroom Remodel