When building a house or commercial building "from scratch", there's a lot of moving parts. There are things and people to manage, numerous decisions to make, a budget to keep in mind, and a whole lot more. Honestly, it can be quite overwhelming. But, the plumbing aspect doesn't have to be a headache. If you choose a professional plumber, he/she/they should have a thorough understanding of the complexity and amount of work that all new construction plumbing entails.
When you buy an older house/property instead of building, you often run into the issue of outdated and/or unmaintained plumbing. While it may feel like a burden upfront for all new plumbing appliances, the longevity and opportunity to properly care for new appliances can save significant amounts of money in the long run. Also, there are constant updates and improvements needed on plumbing appliances to help them run more efficiently. Installing these more efficient appliances upfront will help you save money on the utility bill each month.
We, at Moonlight Plumbing, understand you have a lot to worry about and we are prepared to help give you comfort knowing your new construction plumbing work is in good hands. Here are two new construction plumbing tips for your property.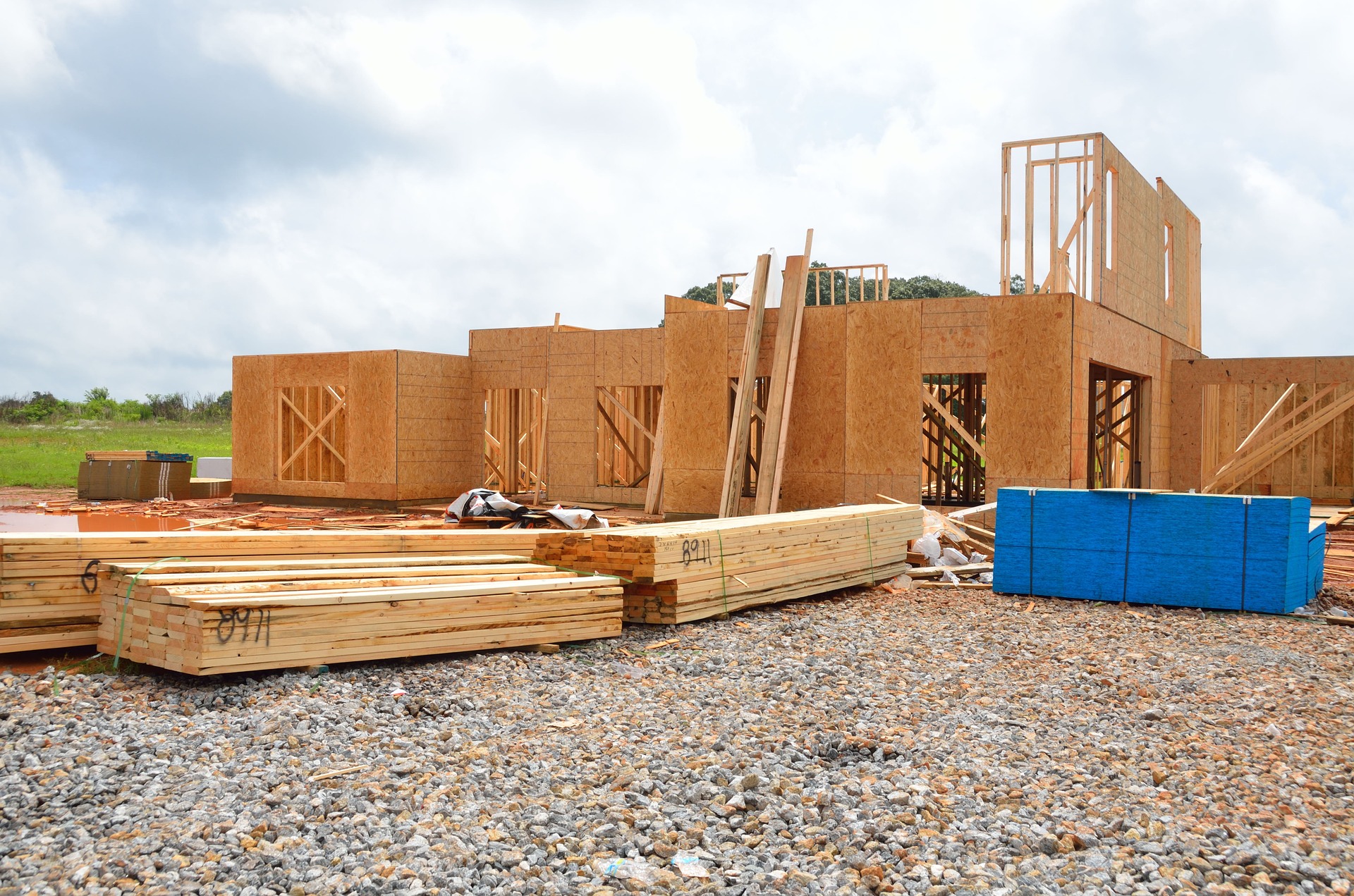 New Construction Plumbing Tips
Understand Basic Plumbing Systems/Processes

Septic Tank/Sewer

You need to know what size of septic tank you need (dependent on the square footage and # of rooms in the house).
Septic tanks separate solid and liquid waste. The breakdown is completed by microorganisms and it outputs gas that needs to be vented properly.

Piping

Clean water flows through pipes at 50-60 psi from a supply line. Gravity pulls down the heavier, dirty water that will then exit the pipe system. Air also blows through the vents to help keep pipes clean and flowing smoothly.

Plumbing Appliances/Hardware

We all are familiar with plumbing hardware like tubs, sinks, showers, toilets, etc. It's important to know that these appliances are easier to install if the walls and doorways haven't been built out. Forgetting to do this prior to building will cause quite a headache and a lot of backtracking as far as building goes. If you're worried about the cleanliness of the appliances, cover them with plastic or cardboard to help keep clean during construction.

Important Plumbing Decisions to Keep in Mind When Building

Where will the main stack be located?

Generally, 3-4 inches in diameter and runs from the basement to the roof. Needs to be able to run without interruptions.

Install Drains and Vents

Bends in pipes need to be smooth when connecting to the main stack, pipes need to slant at a ¼" per foot to keep drain running properly, and venting needs to be set up properly so water and air can run through accordingly.

Be sure before any plumbing is installed you get a building permit to install your plumbing (this includes a plumbing diagram to be drawn up for approval).
Do you need a new construction plumber?
With new construction plumbing projects, it's important to find and hire a reputable plumbing contractor you can trust. Moonlight Plumbing has a team of experienced plumbers who have a diverse and expert understanding of new construction plumbing. We understand there's always a budget to stick to and deadlines to meet whether building a residential or commercial building, and we are prepared to meet these expectations. We hope you choose one of our professionals to help with your next project! In the meantime, we are prepared to answer any questions you may have. Call one of our team members any time. If you are ready to receive a quote contact us today!
https://moonlightplumbing.com/wp-content/uploads/2020/10/pluming-pipes-new-home-construction.jpg
1262
1920
5ivecanons
https://moonlightplumbing.com/wp-content/uploads/2020/02/moonlight-plumbing-300x138.png
5ivecanons
2020-10-07 12:28:01
2020-10-07 12:35:08
New Construction Plumbing for Those Who Build From the Ground Up